Use of Anti-plagiarism Software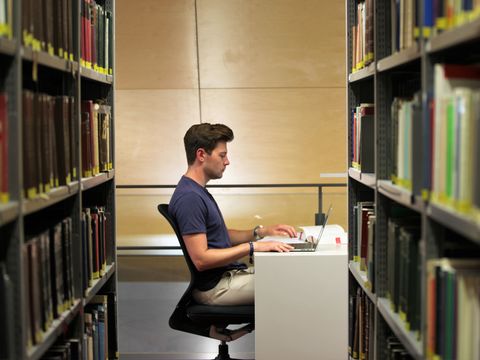 The Department of Law has used "Ephorus", an anti-plagiarism software, since 2008 to check term and seminar papers, bachelor's and master's theses, and doctoral dissertations for attempts at cheating. This is in all students' and doctoral candidates' interest as it is meant to ensure coursework is graded fairly and to guarantee equal opportunities for everyone.
You should print your academic work as usual and submit it before the deadline and according to the requirements applicable at the respective chair. You are to include the declaration specified in the relevant examination regulations and to sign your work.
In addition, your paper (analysis only) is to be submitted online before the deadline as well:
The respective chair will provide you with the code that is required to upload your paper.
All common file types are accepted (.doc, .docx, .txt, .SXW, .ODT, or .PDF). Receipt of your electronic version will NOT be confirmed manually; however, the software sends out automatic replies.
Please contact the respective chair if you have any questions.
Conditions

Only your own analysis must be uploaded / Photo credit: Anna Logue

The file must comply with the following conditions:

You are to submit only the body text of your written analysis. Do not upload: cover page, case, bibliography, table of contents, and the declaration of originality.
In addition to PDF files, you may also upload MS Office (DOC), plain text (TXT), and Open Office (SXW and ODT) documents.
The file name should contain your first and last name as well as your student ID number.

It is not important to format your electronic version in a way that it could be printed and published. You may save your analysis into a new file.

The file name should look like this: Doe_Jane_10010010.PDF

Please contact the respective chair if you have any questions.

Please understand that we cannot respond to inquiries about your file and will not provide any confirmations of receipt.

Please note: If your paper does not contain the declaration that is required according to the applicable examination regulations or if you fail to submit both your printed and your electronic version by the due date, we reserve the right to not correct and grade it.

Note

All students are obliged to uphold research integrity / Photo credit: Anna Logue

According to section 62 subsection 3(4) in conjunction with section 3 subsection 5 of the Act on Higher Education of the Land of Baden-Württemberg (LHG), students may be disenrolled by virtue of office if they intentionally or recklessly violate the principles of section 3 subsection 5 sentences 1 to 3.

It says: "All students and scholars at a university are obliged to uphold research integrity. For this purpose, the generally recognized principles of good research practice are to be adhered to. A violation of these principles will be particularly considered to have taken place if there is intentional or reckless use of false information, if the intellectual property rights of others are infringed, or if research activities of third parties are adversely affected. In the context of self-regulation in science and research, the universities draw up their own rules for adhering to the generally recognized principles of good research practice and for dealing with research misconduct."