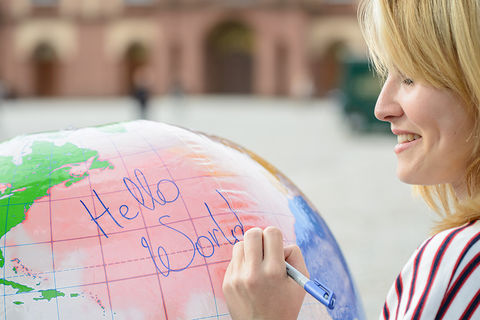 The Department of Law has a large and comprehensive network of partner universities around the world, and can advise you on planning a period of study abroad. The ideal point in time to spend a semester abroad is the third semester. If you want to spend more than one semester abroad, it is also possible to integrate a longer period of study abroad into your program. However, a stay abroad is not mandatory.
Please contact the international coordinators of the Department of Law for advice on your options. Before you do so, you can read through these pages to find out more about the rules and regulations that apply to your degree program and about the exchange programs you can choose from. If you are enrolled in a master's program, you can go abroad as an Erasmus student, benefit from one of our overseas cooperations, acquire the CIEL certificate, or study at a university abroad as a free mover.
The examination regulations (only available in German) specify the rules to be complied with when going abroad.
Please find section 10 of the Study and Examination Regulations of the University of Mannheim for the master's program "Master of Laws (LL.M.)" below in a translated version:
(1) 1 Instead of completing the modules specified in section 9 ["Internationale Wahlmodule und Schlüsselqualifikationen" (international elective modules and key competences)], students may spend a semester at a university abroad. 2The courses taken during the period of study abroad shall be similar in content to his or her chosen program of study. 3In the course of the semester abroad students shall obtain 30 ECTS credits. 4If students obtain less than 30 ECTS credits during the semester abroad, they shall acquire the remaining credits by attending courses from the modules specified in section 9.
(2) 1Students shall choose appropriate modules from the module catalog of the receiving institution well before their period of study abroad begins; they shall submit their choices to the examination committee or to an office designated by the committee and have them approved. 2Coursework and examinations completed in the context of the modules that have been approved in accordance with sentence 1 are recognized according to the specifications in section 17 subsection 2 sentence 3.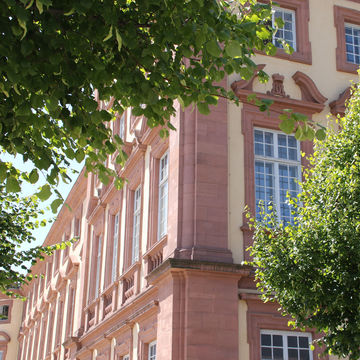 International Coordinators' Office | Department of Law
University of Mannheim
Abteilung Rechtswissenschaft
Schloss Westflügel – Room W 219
68161 Mannheim
Consultation hour(s):
Mondays, 11:30 a.m. – 1:00 p.m
Thursdays, 3:30–5:00 p.m.